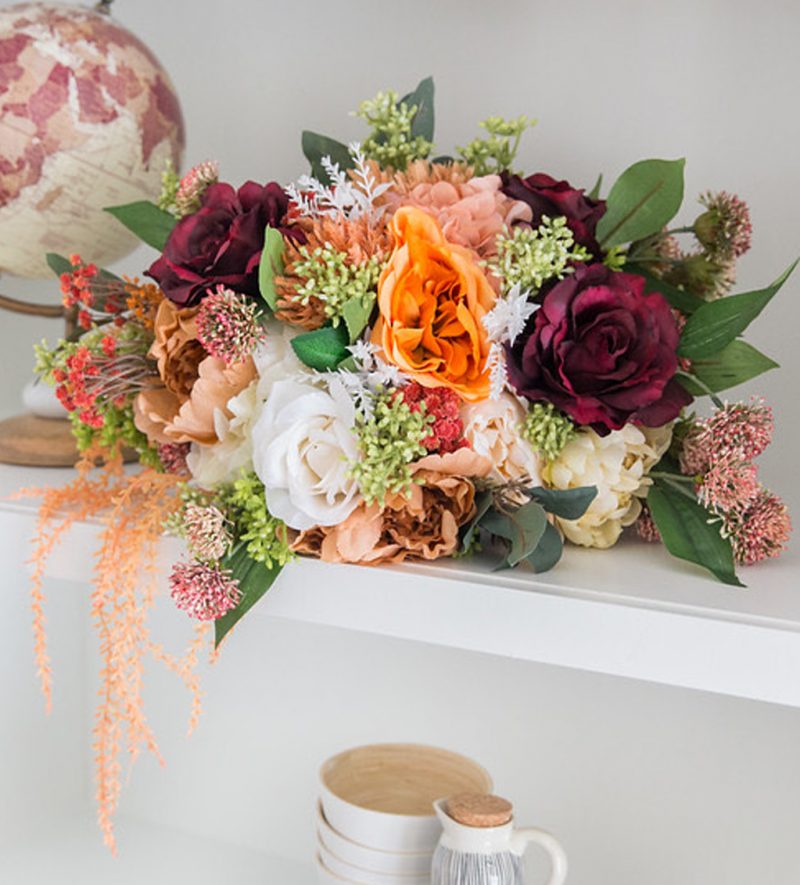 There are so many benefits of faux florals; for instance – faux flowers eliminate the risk of wilting or damages, they make for vibrant photography and you won't be limited to seasonal florals!
Delivery, Shipping and Pickup
We offer several options domestically and
Once you provide examples of bouquets you like, we will capture your vision and bring it to life. We do not create exact replicas. Your examples are used as inspiration to create a likeness that is still completely unique to you. We consult with you throughout the process by providing photos and videos until the final product meets your utmost satisfaction. This will be a stunning accent for your wedding day!
Frequently asked questions
Rainey Day Artistry made my bouquets, boutonnieres, corsages, & centerpieces for my wedding. My fiancé & I planned a wedding in six months and Mallary was very accommodating to our time frame. She met with us numerous times and was very professional and thorough during the whole process. We gave her our wedding colors & she designed our flowers, making them even more beautiful than I ever imagined. We loved the zero maintenance of faux flowers and that I could give my bridesmaids an extra keepsake. We received so many compliments about our beautiful bouquets. Thank you so much, Mallary! You do amazing work!
Mallary pays attention to detail and will work at it (even if it demands pulling an all-nighter) until you are satisfied. She kept me updated and communicated with me every step of the way before she picked the exact flowers. She made sure I had centerpieces as well, something I totally forgot about for my wedding. She thought of EVERYTHING. She will be the one I use in the future for other events.
From the beginning, we knew the turnaround for my flowers would be tight, and that they would have to survive the trip to and from Iceland. She understood my specific vision and worked some insane hours to make it reality—and in time for us to fly. She offered me so many options, made changes when I wasn't 100% on an arrangement, and sent me updates as she progressed. Though we worked remotely, Mallary was candid, transparent, and kept me involved in every step with photos, videos, and voice calls. The collection she built for us is full of texture and interest. It's modern, but timeless. I'm so thankful to have these flowers as an everlasting memory of that day.
Mallary did a fantastic job with my bridal bouquet, toss bouquet, and groom's boutonnière! Our wedding was heavily affected by COVID but Mallary had everything ready to go for me with super short notice. We had a minor slip in communication, but she was quick to make it right and even tossed in a little something extra to make up for it. I am so grateful for her efficiency and true passion for what she does. I got numerous compliments on my flowers - they photographed so well. No one would have ever guessed that they were faux flowers! Best part about the whole thing is that I now have the most beautiful forever centerpiece.